Representative Name:
Kelly Carnahan
Email Address:
kcarnahan@thefastpark.com
Phone Number:
414-322-2560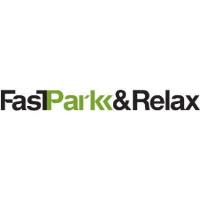 ---
Please click here to enroll in the Fast Park, Relax for Rewards program. By clicking above, your company name and the promotional codes 10971C, 3CE814 will automatically be added to your account.
Feel free to call the local Houston office at IAH to speak to a customer service representative who will be happy to assist you with any questions you may have. The number is 281-446-8636.
Special Incentive for Rice
$4.89​ daily plus tax COVERED at IAH (business or personal travel)
$4.25 daily rate plus tax COVERED at Hobby (business or personal travel)
Free bottled water
Free newspaper
Earn points towards free parking
Online account access
Covered parking
Auto assistance if needed
24 hour security​
AAA members receive a extra 15% off with proof of membership
Online reservation system free to all members
Smartphone membership card bookmark
Setting Up an Account is Easy
1. Visit the Fast Park & Relax homepage.
2. Sign up for an account. Enter your Rice associated email address, and enter your Rewards Card Number, if you have one. The Rewards Card Number is optional.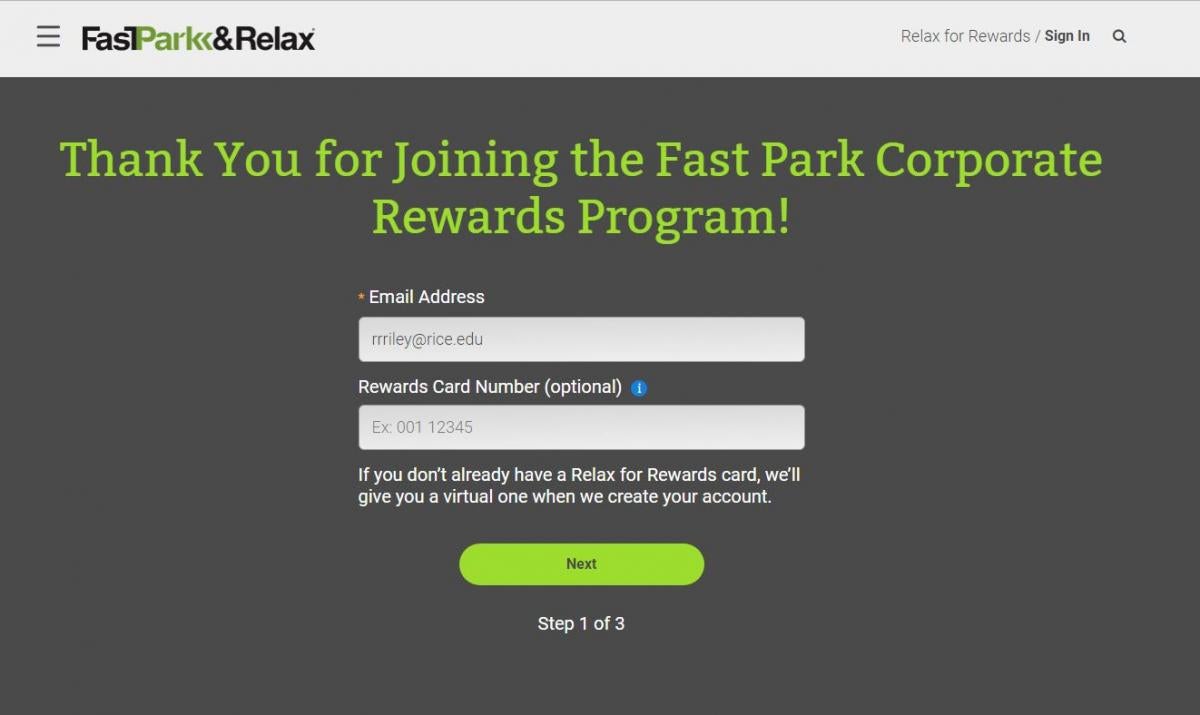 3. Enter your personal information, (Rewards Card Details still optional) and select your preferred airport. Rice University and our company code will autopopulate for you.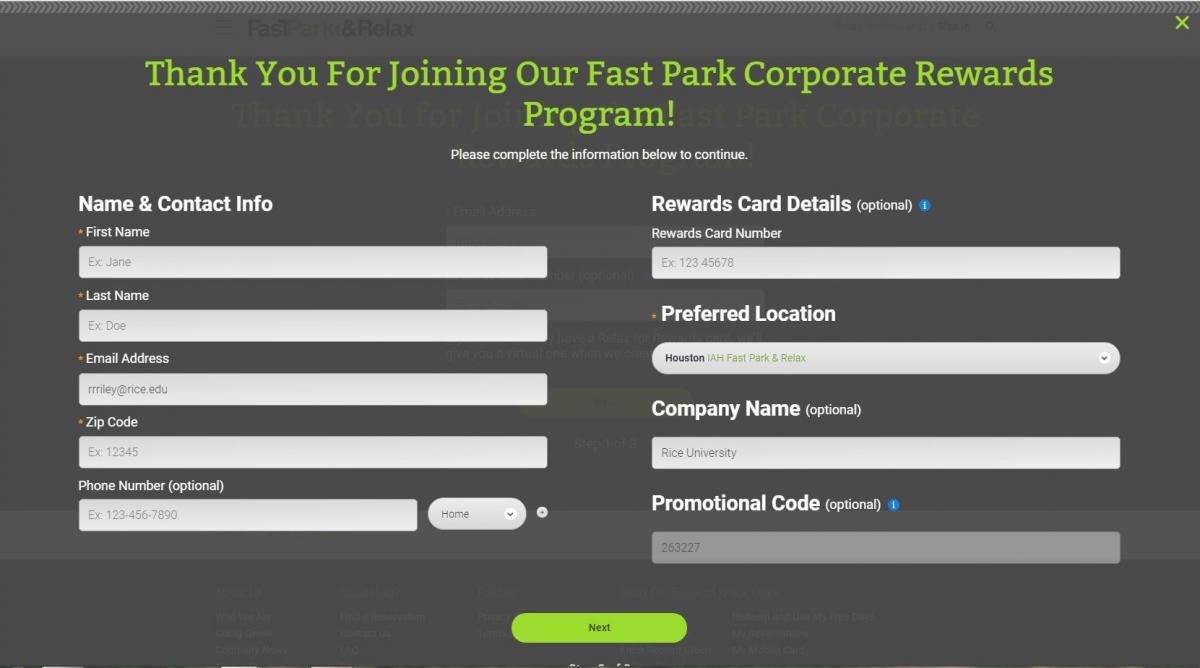 4. Complete your registration by creating the account and setting up a password. You are able to select if you want promotional emails, eReceipts, and you must accept the Terms & Conditions.