Representative Name:
Email Address:
Account Number:
AVIS: S828021
Budget: R524121
Contract Number:
UTSSCA4313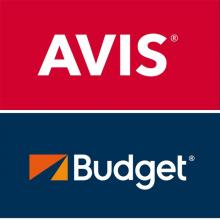 ---
About the Company and the Discount
1. Rice University has retained the Avis and Budget team as a preferred supplier of car rental services through the UT Supply Chain Alliance, a core partner of Rice University Procurement. While these are the same parent company, each is handled as a separate provider and each has a different account number (see below.)
2. This contract has a specific rate structure, insurance coverage and is specifically designed for the Rice University traveler.
3. The key to the contract benefits is make the reservation using the Rice University Discount Number (Avis is S828021 and Budget is R524121).
More information about the deal:
Additional Valued-Added Benefits include:
Insurance
LDW (Loss Damage Waiver) is included on all business rentals at all participating U.S. locations provided the terms and conditions of the rental agreement are not violated and the rental is considered for business purposes. A rental will be considered to be for "business purposes" if any portion of the rental is for business purposes and the renter is reimbursed the cost of the rental by the company or otherwise paid for by the company. ***
Liability insurance covers persons and property outside the rental vehicle. The amount of this insurance is $100,000 bodily injury per person, $300,000 bodily injury per occurrence; and $50,000 property damage per occurrence, for a total of $350,000 per accident.
Special Weekly and Monthly rates
(5x daily = weekly rate and 20x daily = monthly rate)
Refueling
All travelers should refuel prior to returning vehicles and show a receipt to the return rental agent. Rentals booked on the corporate rate the Refueling Service Charge shall be the national average consumer reformulated gasoline price (NACP) plus $.50.
Tolls
This new service is available in the Northeast, Florida, Texas, Colorado, Indiana, Illinois and more. Renters now have the ability to bypass cash toll lines and pay their tolls electronically, by driving through designated collection booths on highways and bridges. Avis will offer the Company a fixed convenience fee of $2.95 per day for a rental vehicle utilizing an automated toll system. ($14.75 maximum per month)
Discounted Avis & Budget Program for Leisure Travel
Avis and Budget offer all employees up to 25% off promotional rates for personal use. Visit the Avis and Budget Travel Centers, to access special offers.
Additional Time saving features:
Avis® Preferred® Service - when you arrive at Avis, you'll find your paperwork completed and a car pre-assigned. Plus, rent 12 or more times throughout the year to receive free upgrades and reward weekend rentals with Avis First™! Enrollment link
Avis® First™ - Travelers have the opportunity to start tracking toward Avis First status, Avis' loyalty program. This will entitle them to a one-car upgrade based on availability. In addition, upon completing 12 qualifying rentals, or 35 qualifying rental days in a calendar year, they will begin earning free rental weekends through the Avis First program. For a limited time Avis will be status matching with competitive programs.
New Avis Preferred Select & Go - Select & Go is available in the top 50 Airports in US and Canada. This service allows you to pick the right car for you and your trip. Click the link to learn more Select & Go
Avis® Chauffeur Drive – Travelers can experience reliable, worry-free travel by reserving a personal WeDriveU chauffeur when renting an Avis vehicle. WeDriveU Chauffeurs provide a range of services for Avis Preferred customers. The chauffeur can pick up the Avis car for the customer, meet them wherever desired and transport them between engagements and even return the rental vehicle. Complete details can be found at www.avis.com/driver.
Budget Fastbreak® - Budget will keep all of your preferences on file—your car will be ready and waiting when you arrive. Enroll, by pass the counter and you never have to fill out another rental agreement. Enrollment Link
Avis and Budget e-Receipt™ - Avis and Budget e-receipts, a paperless alternative to rental receipts. Now, when UT travelers rent with us, they will have their receipt e-mailed to them within 24 hours, free of charge. This eliminates lost receipts, and makes it easier to complete expense reports. Please include your email address in your Avis Preferred and Budget Fastbreak profile numbers in order to receive E-receipts.