Representative Name:
Rob Jakubczak
Email Address:
robjaku@cdwg.com
Phone Number:
312-705-3351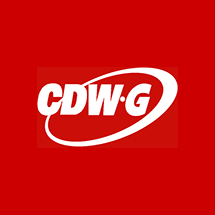 ---
Ordering from CDW-G PunchOut
You may purchase directly from the CDW-G Punch-Out without a quote.
If you need a quote with specifications, contact your IT DIV Rep.
If you have a quote, use the instructions below on how to place your order.

In iO, navigate to the Procurement module, and then select Purchase Requisitions. Then select the CDW-G PunchOut.

On the left side of the screen, enter your quote number into the "Search Quote/Order" field.

Confirm everything matches your quote and click "Add to Cart".

Click "Checkout"

Click "Transfer Shopping Cart"

Finish your draft requisition in iO to complete your PO.
---
Expedite, Cancel, or Return a CDW-G Purchase Order
If expedited shipping is needed, please request during quoting process, or contact Rice's representative immediately after your PO is complete.
PLEASE NOTE: THIS REQUEST IS NOT GUARANTEED.