Representative Name:
Submit a Help Desk Ticket to Obtain a Quote
Email Address:
helpdesk@help.rice.edu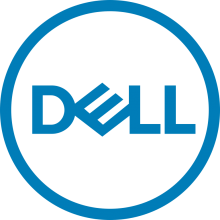 ---
Order from Dell
Check Order Status
Expedite Shipping
Returns
Cancellations
---
Order from the Dell PunchOut
You may purchase directly from the Dell Punch-Out without a quote.
If you need a quote, contact your IT DIV Rep.
If you have a quote, see below for instructions on how to place your order.
---
Log into Rice Marketplace and select the Dell PunchOut.
Click the "Quotes" tab at the top left of your screen.
Locate your "Quote Number" (starts with a 1 or 3) from the quote provided to you, and enter it in the box next to "Purchase Selected."
Click "View Details."
Ensure everything looks correct and click "Create Order Requisition" and then "Submit Order Requisition."
***A NEW WINDOW WILL NOT OPEN. YOU WILL NEED TO HIT CANCEL REQUISITION AT THE TOP RIGHT OF THE PAGE, AND YOU SHOULD THEN SEE YOUR CART TOTAL. THIS IS A SMALL GLITCH THAT PROCUREMENT IS AWARE OF, AND WE ARE DELIGENTLY WORKING TO CORRECT THE PROBLEM. ***
Once you've clicked on your cart, you may select "Checkout."
Click edit under General, Shipping, Billing and Accounting Codes to add/update all necessary information.
Finally, attached a copy of your quote to the "External Notes and Attachments" section.

If everything looks good, you can now "Submit" or "Assign" the cart the necessary parties for approval.

Please call x4185 with any urgent questions.
---
Check Order Status
If you are the customer on the PO, you will receive three (3) automated emails from Dell regarding your order.

Order Received – Dell has received your order.
Order Confirmed – Dell has processed you order.
Order Shipped – Dell has shipped your order.

Each email contains a "Check Order Status" link that will provide ETA's and tracking numbers, when available.
If you do not receive an "Order Confirmed" email from Dell within one business day of the "Order Received" email, there may be an issue with your order. Please open an IT Help Desk ticket and Procurement will assist you.
---
Expedite Shipping on a Dell Purchase Order
If expedited shipping is needed, please request during quoting process, or submit a Helpdesk Ticket immediately after your PO is complete, and Procurement will assist you.
PLEASE NOTE: THIS REQUEST IS NOT GUARANTEED. EXPEDITED SHIPPING ONLY APPLIES TO THE SHIPPING ITSELF, AND DOES NOT PLAY ANY ROLE IN THE PRODUCTION PROCESS.
---
Dell Order Return
Please keep in mind, returns can only be requested within 30 days of the invoice.

Returns requested outside the 30-day return window ARE NOT GUARANTEED and will be at Dell's sole discretion.
If your return is 30+ days past your invoice date, please contact Dell Customer Care at 1-800-433-9014 for further assistance.
Continue to number 2 if your return request is still within the 30-day return policy.

Locate either the Order Received, Confirmed or Shipped email that you received from Dell, and click "Check Order Status."

​​A new window will open with the purchase details of your order.

Under "Actions", click "Return Order."

You must enter the zip code of your shipping address. It is 77005.
If more than one of the same product is ordered, you will need to update the quantity if you're not returning all of them.
Answer two questions regarding the reason for your return and click "Continue".

When you see the question, "Would you prefer to initiate your return by contacting an agent?" Click "Continue Return."

Select "Drop Off" as your ship option and click "Continue."
Enter you Name, Phone, Email and Address in the necessary fields.
Click "Submit."

You should receive an email from the carrier with instructions and a link to your shipping labels within 24 hours.

Shipping labels will be valid for 14 days.
---
Dell Order Cancellation
Order cancellation requests only apply if the order has not shipped. If the order has shipped, you will need to follow the "Dell Order Return" instructions.
If your order has not shipped, locate the Order Confirmed email that you received from Dell, and click "Check Order Status".
Under "Actions", click "Request Cancellation".
Click "Confirm" under "Please confirm this is the order you would like to cancel."
Enter "Postal Code", 77005 and submit.
Answer "What is the reason for cancellation?" question and click "No Thanks."
You will see "Order Cancellation Initiated", and should receive a cancellation email within 2 hours.
---
Closing PO in RMP and Releasing Encumbrance in Banner
Once your order has been successfully canceled, you will need to open an IT Help Ticket and request the PO be closed in Rice Marketplace, and the encumbrance be released in Banner.

Be sure to attached your order cancellation documentation or your to the ticket.

For returns, credit memos will be sent to Payment Solutions to be applied to the PO.

You will need to contact them with any questions at x6700.