Representative Name:
Kevin Dang, Senior Sales Manager
Email Address:
kevin.dang2@hilton.com
Phone Number:
713-313-4678
Account Number: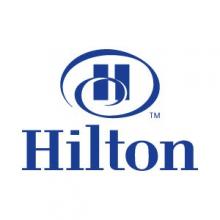 ---
---
Hilton Houston Plaza/Medical Center places you at the heart of Texas Medical Center - and just steps away from the Rice University campus. Enjoy our newly renovated property of 225 guest rooms, over 7,000 square feet of flexible meeting space, and a beautiful 9th-floor outdoor patio and rooftop bar with breathtaking views of the city. At the Hilton, we guarantee an individualized guest experience. Hilton Houston Plaza/Medical Center is the perfect spot for your individual traveler, group, or event.
https://www.hilton.com/en/hotels/houmchf-hilton-houston-plaza-medical-center/
Hilton Houston Plaza/Medical Center Fact Sheet
Contract Information:
Rice University Code (Corporate Account): 2777536

Contract Effective Dates: 09/24/2019 - 12/31/2020

Negotiated Preferred Corporate Rate will be available on the Last Room Availability (LRA) basis. Exceptions will be made for blackout dates, as noted below.

Blackout Dates: No blackout dates for 2019 / May 5 - 8, 2020 (OTC Convention)*
*Blackout dates are dates when negotiated rates and special discounts/promotions may not be available. These dates typically fall on or around major holidays or other peak travel seasons. The hotel agrees to offer guest rooms during blackout dates, if available, however, the corporate rate is not guaranteed.
Other Information:
Reservations: Individual reservations may be made by calling the Reservations Department directly at (713) 313-4656 or e-mailing kevin.dang2@hilton.com. Reservations can also be made on Hilton's website via a custom link listed above.

Cancellation Policy: Reservations may be canceled 24 hours prior to the scheduled date of arrival at no charge. All Rice University guaranteed reservations not canceled 24 hours prior to arrival, will be charged a cancellation fee of one room night including tax (if applicable).

All room types are available based on Single/Double occupancy. There will be a $20.00 per person increase for Triple/Quad occupancy.

Texas Hotel Occupancy Tax Exemption Certificate: This certificate is for business only, not to be used for private purposes, under penalty of law. The hotel operator may request a business card or other identification to verify affiliation with the exempt entity. A certificate should be furnished to the hotel. The certificate does not require a number to be valid.

Payment Terms: University PCard / Net 30.